Personal Webpage of Adrien Laurent
Popularization of Mathematics
Escape game - The Secret Workshop of Leonhard Euler:
I created an escape game of Mathematics in collaboration with Christine Plaza, Léo Nicollier and the Mathscope of the University of Geneva. The escape game lasts one hour and is open to the public. This project is partially funded by the Swiss Mathematical Society (SMS). If you want more information on this project, you can look here or here, or you can contact me by email.
More photos here.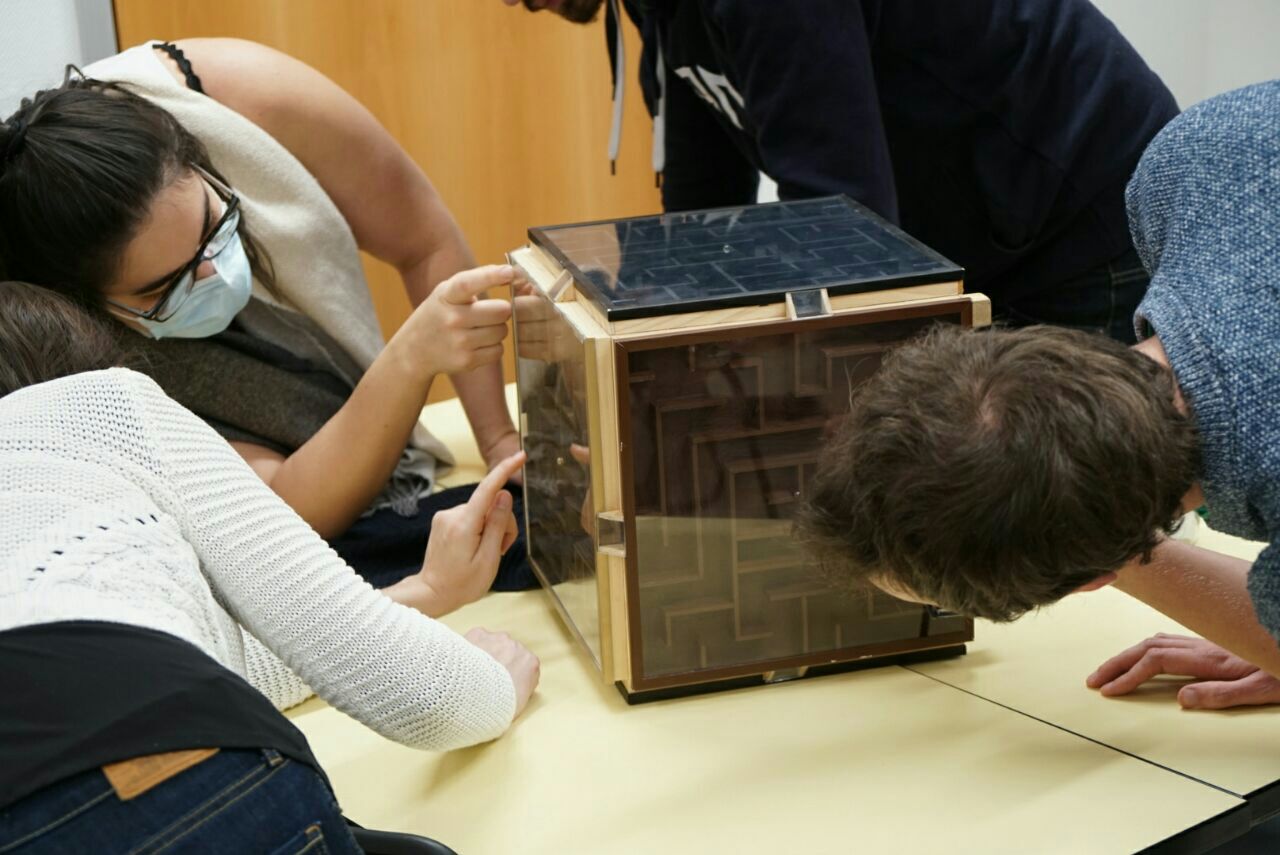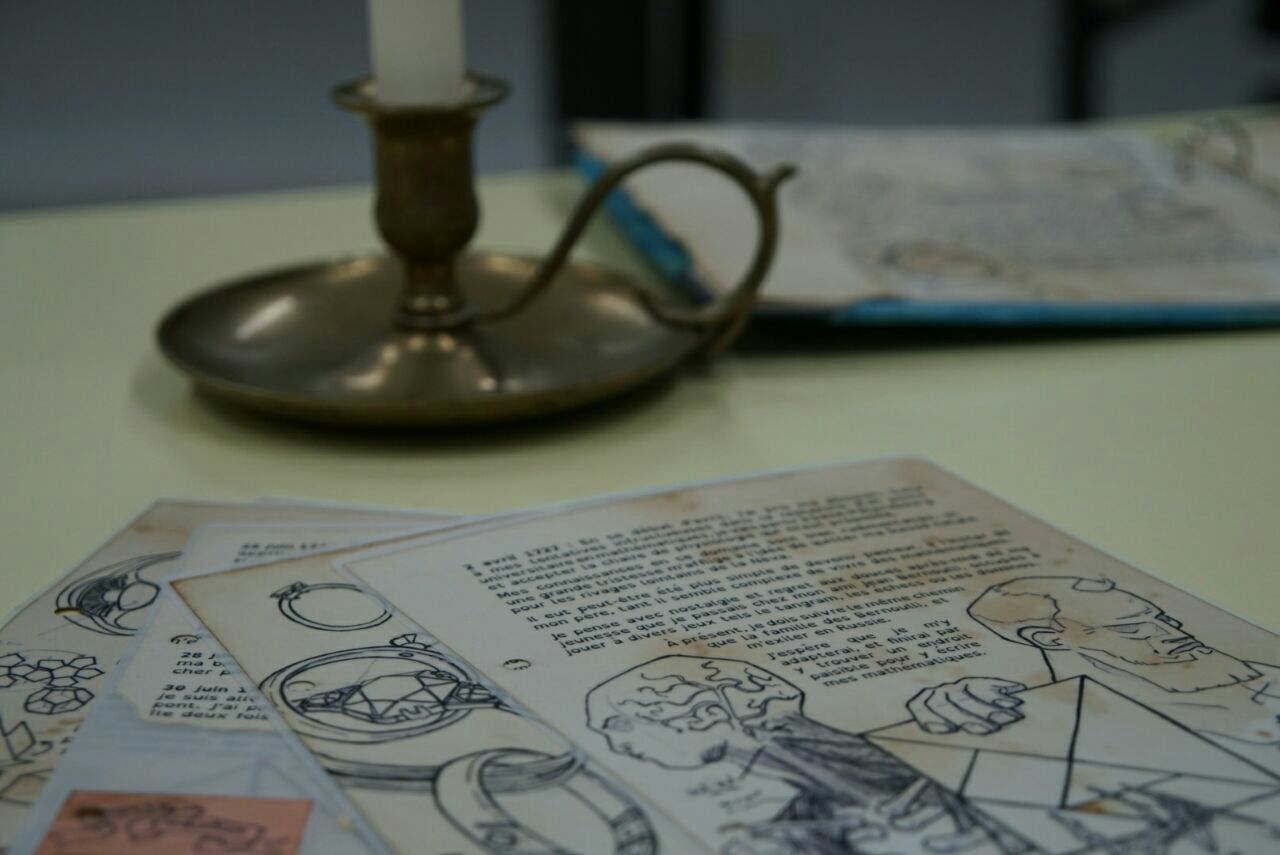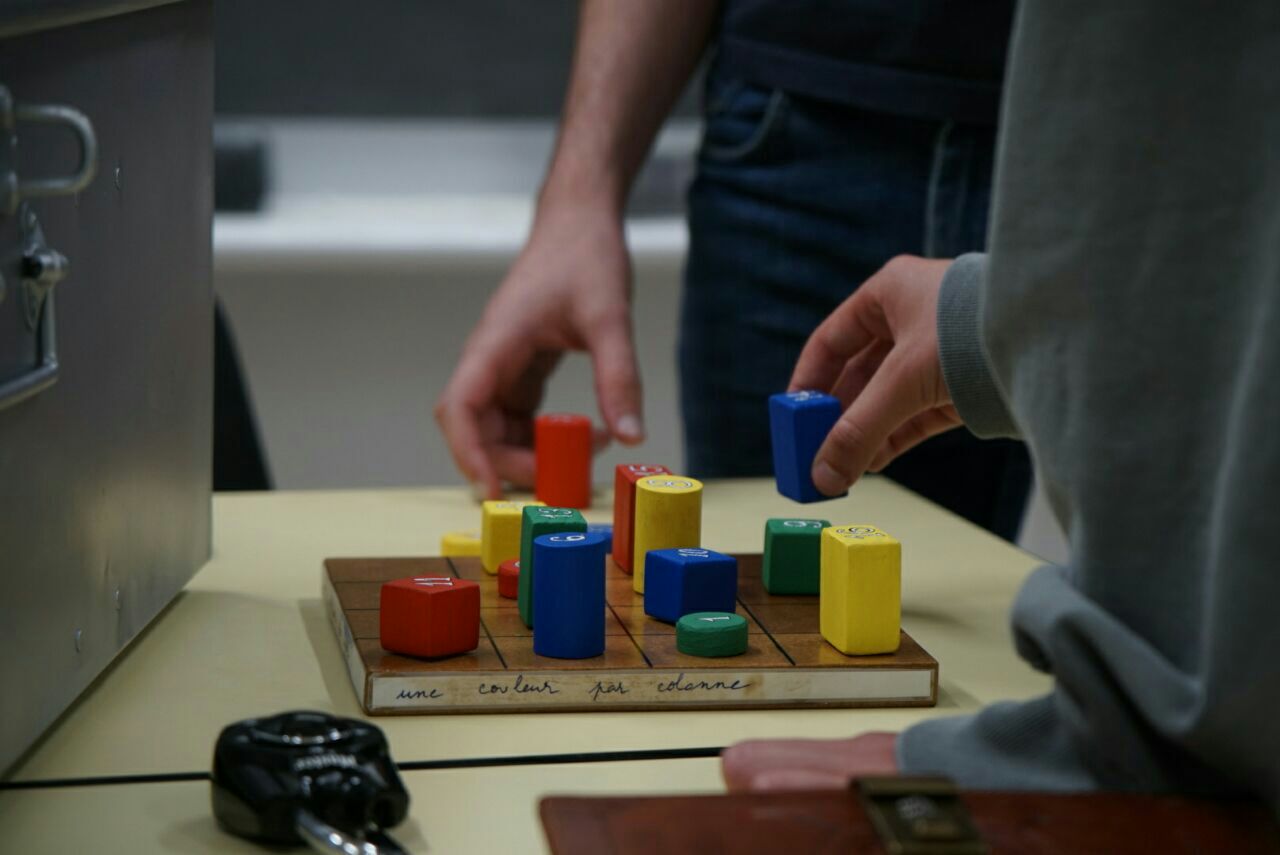 ---
Mathematics in needlework:
I create mathematical objects with the different techniques of needlework (crochet, embroidery, ...). I use these objects in my teaching and for science outreach.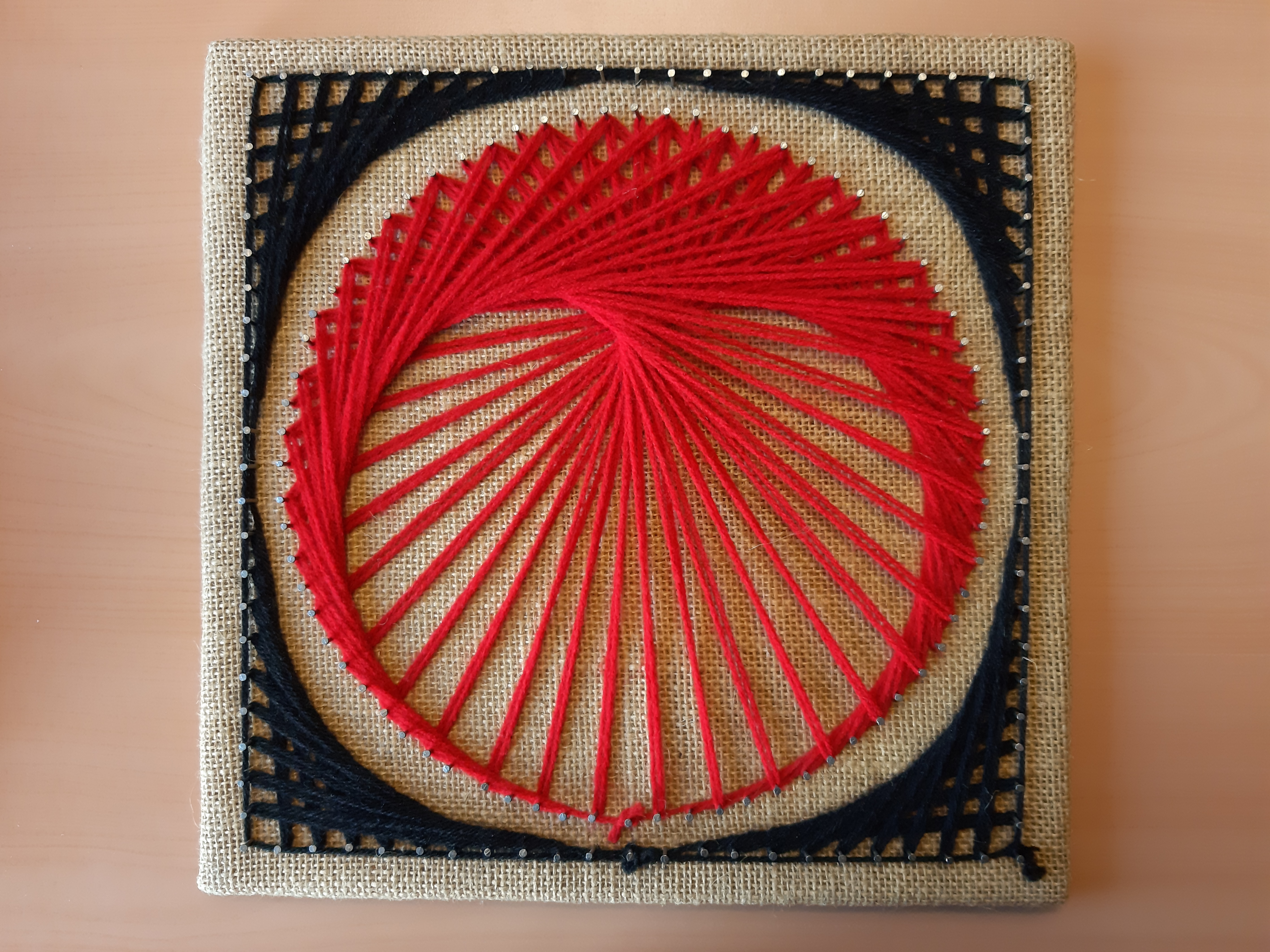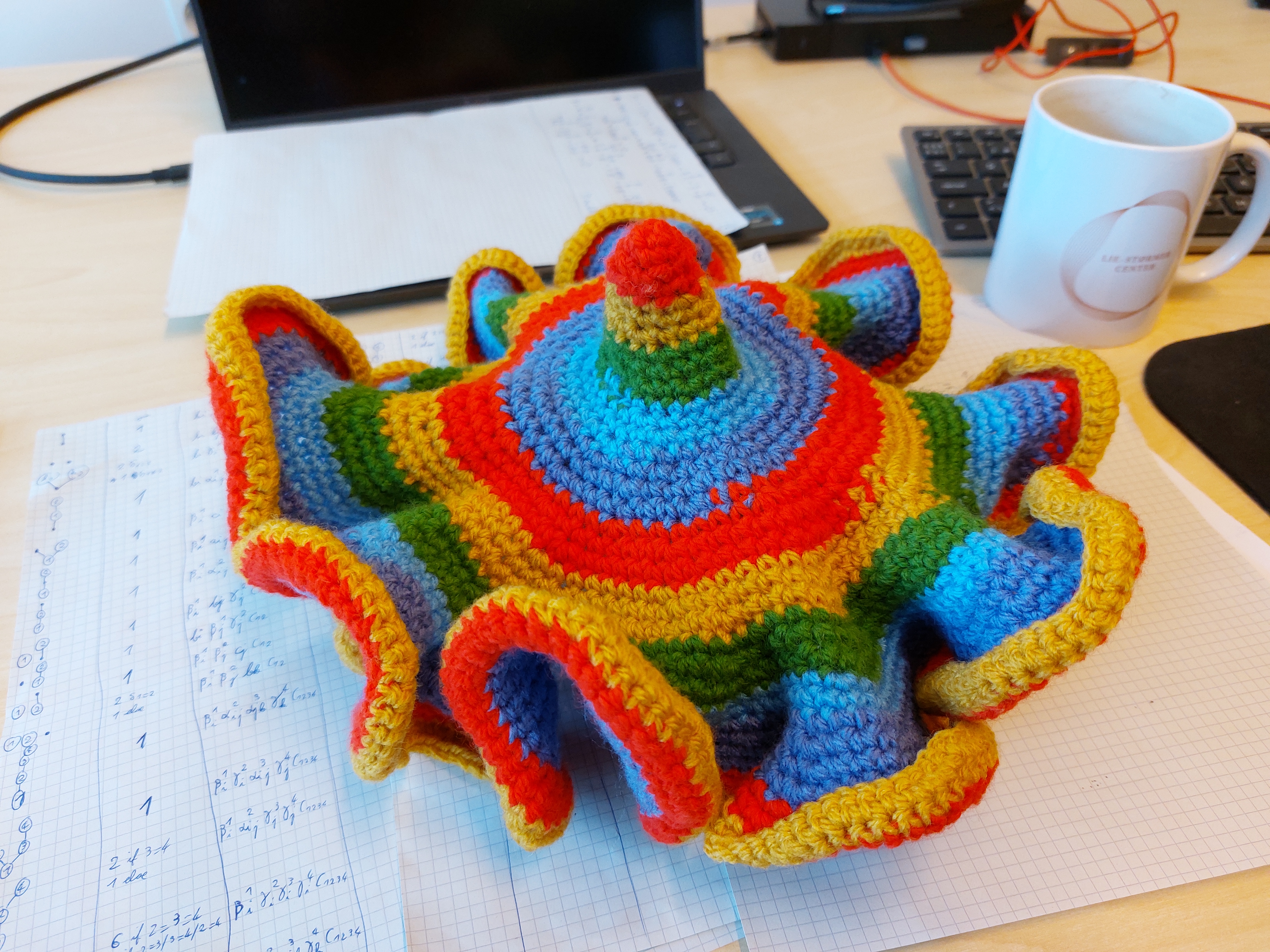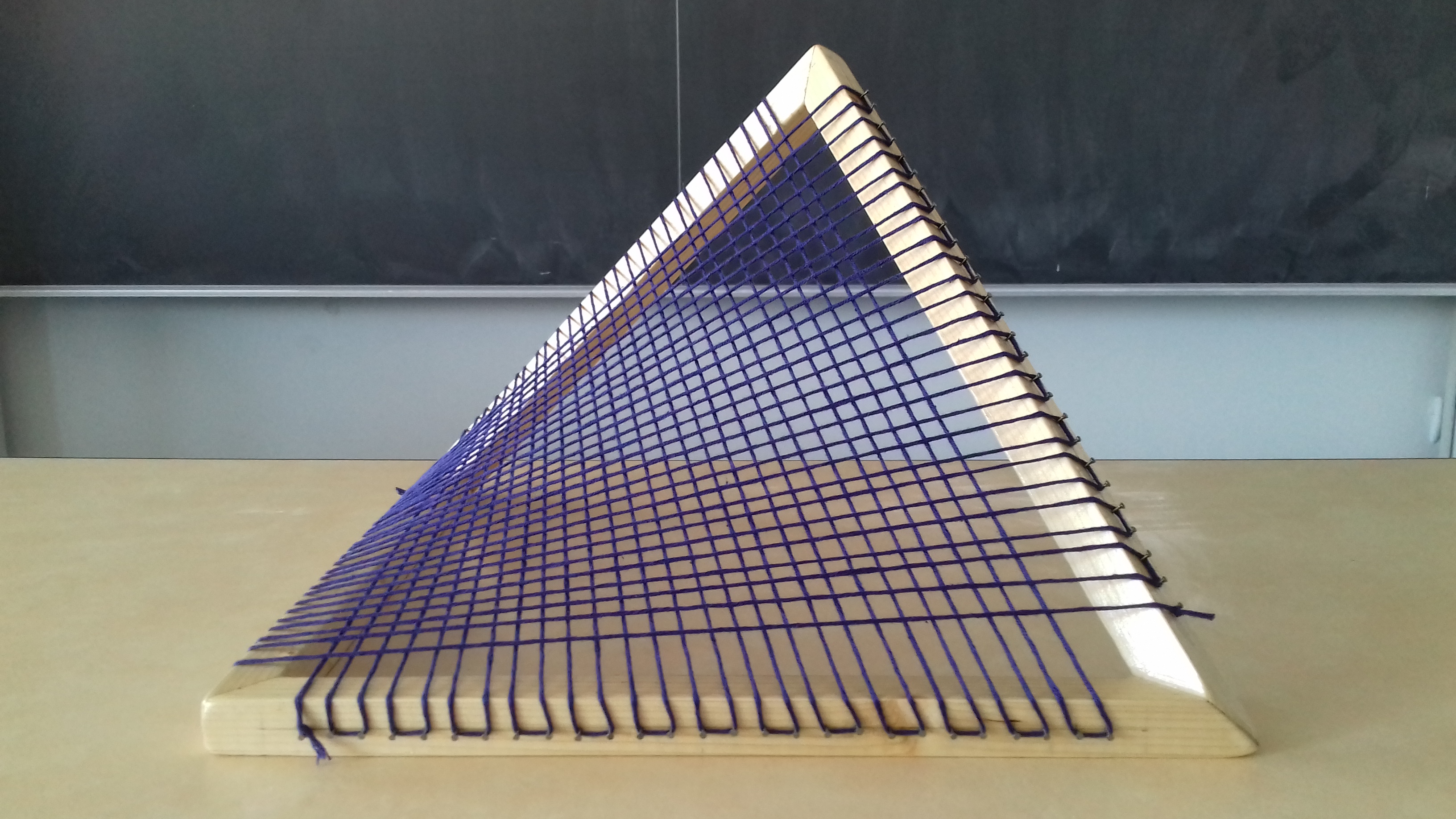 ---
Megamenger - Construction of the biggest fractal of Switzerland:
Élise Raphaël and Sandy Moodie are supervising the construction of the biggest Menger sponge of Switzerland. With a few students and assistants of the University of Geneva, we helped them build a part of this giant fractal. If you would like to begin a similar project, the guidelines for building your own Menger sponge are here.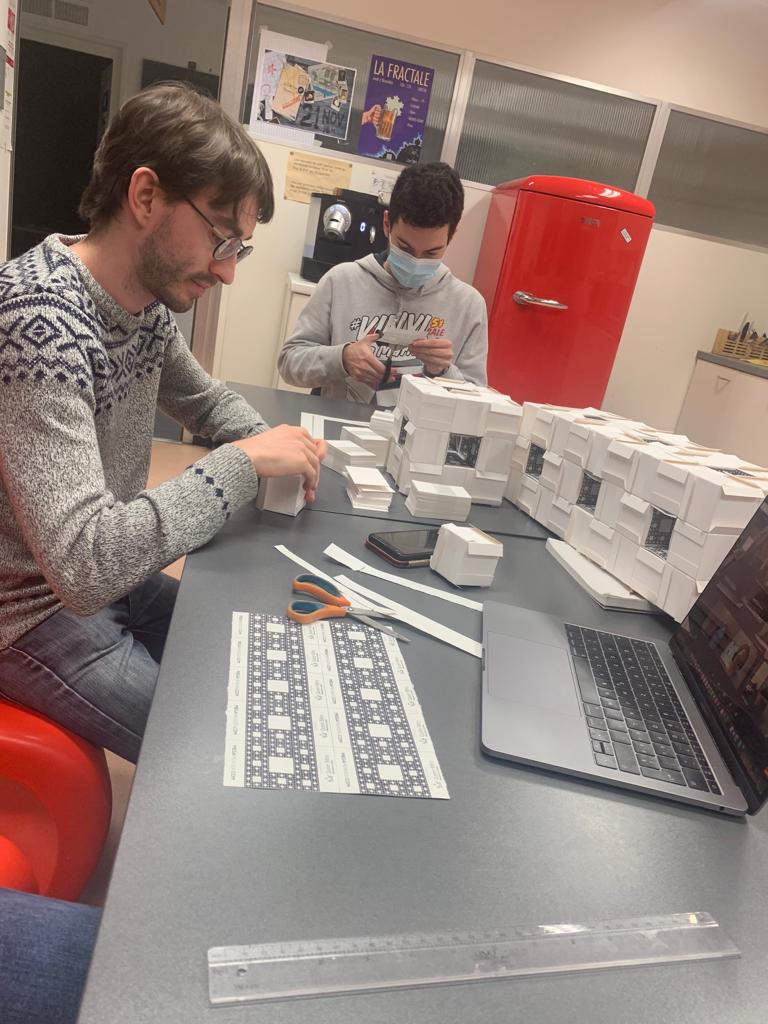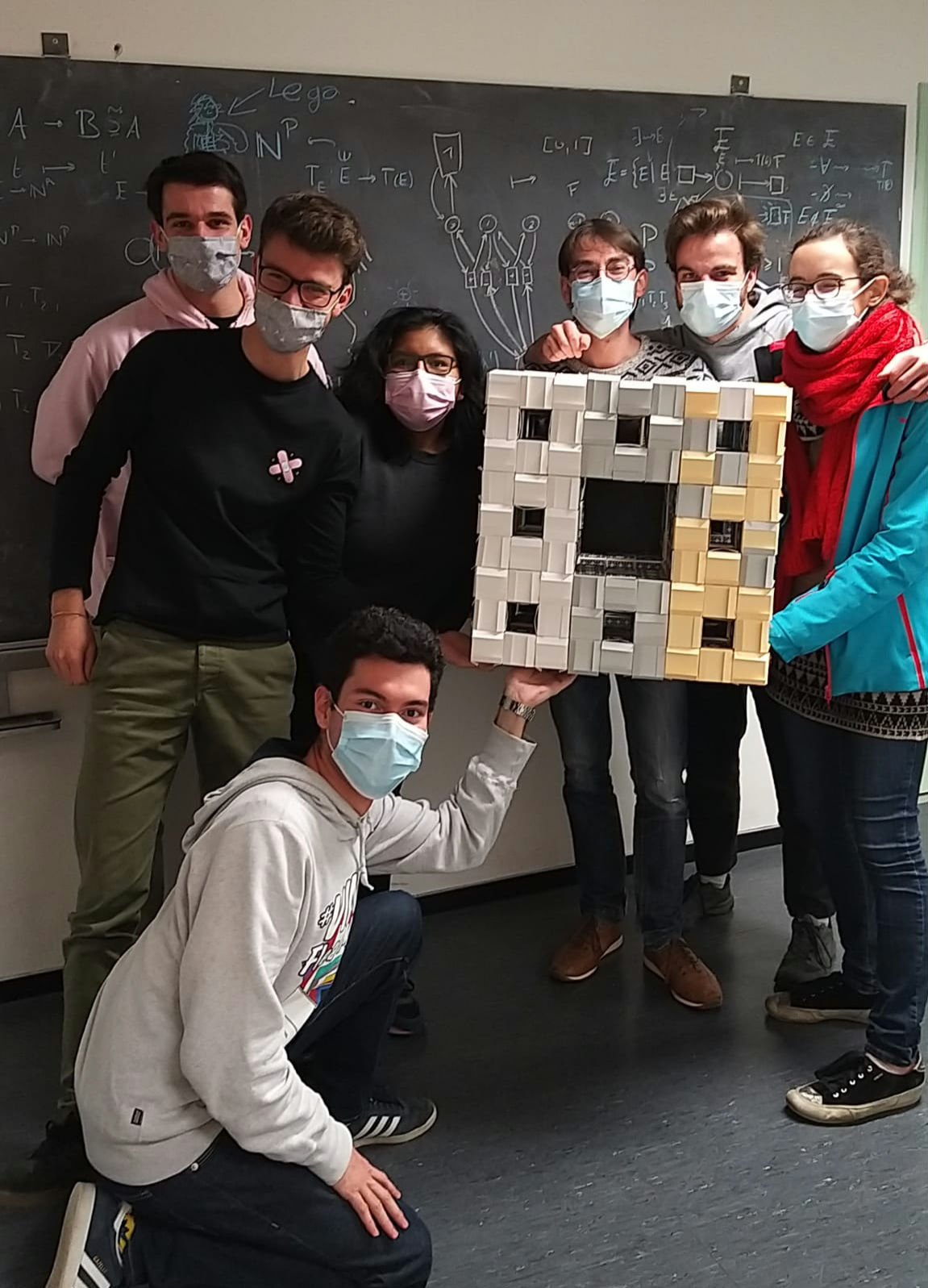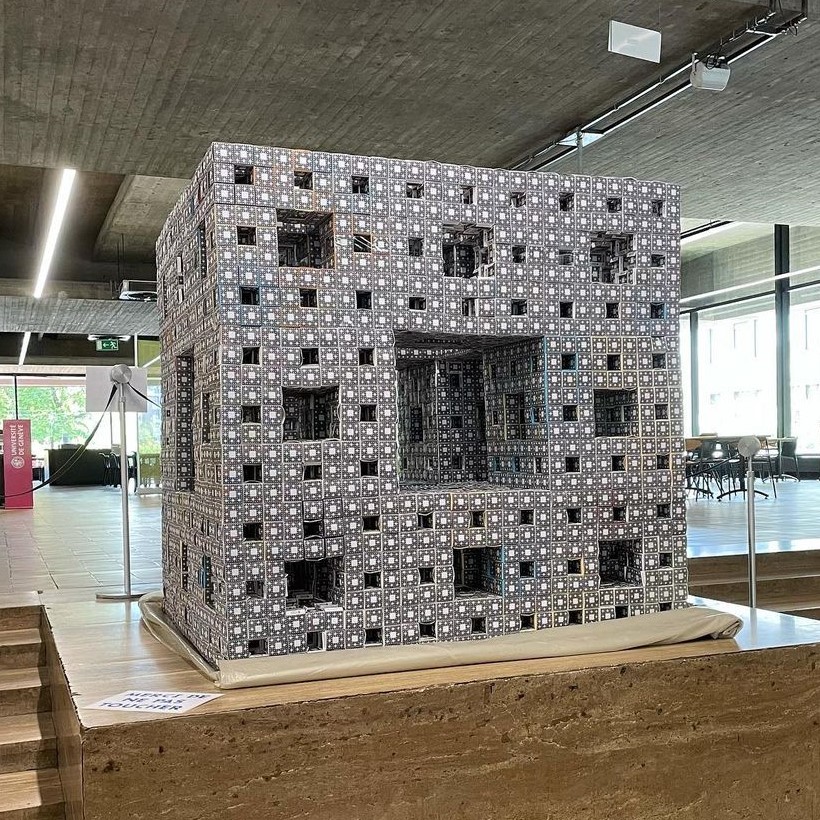 ---
MATh.en.JEANS - Research projects for young students:
The goal of the MATh.en.JEANS association is to familiarize young students with the research in Mathematics. Since 2019, I am a supervising researcher for the MATh.en.JEANS association.
I will post the new research projects here. The upcoming themes include "When is it possible to cross-stitch optimally ?" and "Simulating a die with N faces with the standard DnD dice set". Feel free to contact me by email if you are teaching Mathematics around Lyon or Geneva and want some questions for your students to participate to MATh.en.JEANS.
In 2019, I worked with Ms Biglione and Ms Martin at the lycée de la Versoie. The students presented their work at the local congress in Grenoble (see their blog post for more details). They also created some posters to show their research to their school.
---
Other contributions: